How to create and setup and Use Binance API Key and secret key?
from this link, you should register at binance.com
Click here to register in Binance site
after that you can easily create API. for use API you should use google authenticator that we explained in this link
how to setup key and barcode of google authenticator app for new phone and windows desktop?
The photos below show the steps correctly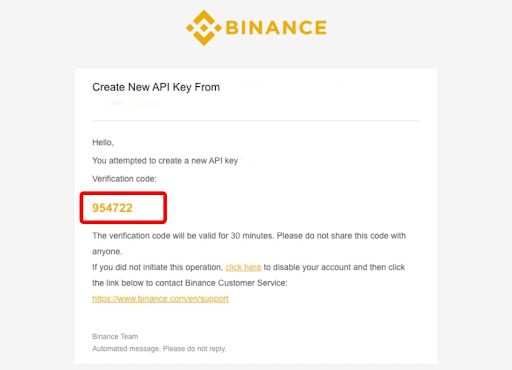 You should keep in mind that the secret key is only generated once. You must also click to get the code to receive the code so that the code can be sent to your email. These are temporary codes. After receiving the API key and secret key, write it down where you can use it for robots.
as simple
How to create and setup Binance API key
Log in to Binance. Log in to your Binance account or create a new one.
Go to API Management page. ...
From your account settings (top-right corner) navigate to API Management

page.

Label your API key. ...
Give your API key any name

(it is your personal choice) so you can easily understand that this key is connected to your Bitsgap account. When ready, click

[Create]

.

Match API key permissions. ...


Edit your permissions as in the example below. These permissions will allow us to read your history, current balance and execute trades on your exchange account.

Here is the list of required permissions:

Read Only on
Enable Trading on
Enable Withdrawals off
Unrestricted IP access on

Copy your API key and Secret key. ...

Now your Binance trading key is successfully created and ready to be connected to our platform! Please copy your

API key

and

Secret key

somewhere safe before you add it to dssminer.com.
read more ....